Lake Tahoe has long been a destination for people around the country seeking an active outdoor lifestyle, whether it's a charming ski cabin in Tahoe Donner or an opulent lakefront estate. Over the past decade, as Silicon Valley's technology base exploded, and Lake Tahoe gained national repute as one of the country's best alpine getaways, there has been an increasing demand for luxury living options in the Basin. This trend was even noted by Forbes, in their article, "Why the Wealthy Are Moving to Lake Tahoe."
The term "luxury lifestyle" can mean different things to different people. For some, it means proximity to a year-round outdoor paradise. For some, it means well-crafted homes filled with high-end details. For others, it means easy access to fantastic shopping, dining, and services.
Today, owning luxury real estate in Lake Tahoe means access to desirable amenities such as golf courses, beach access, ski lift access, turnkey service, on-site dining and concierge, and more. All this in addition to the stunning natural landscape that makes Lake Tahoe such a wonderful place to live, work, and play. In Lake Tahoe, experiencing a "luxury lifestyle" means having it all!
Five of the Hottest Luxury Housing Developments in Lake Tahoe
The rise of several new luxury developments around the Lake Tahoe-Truckee area means that high-net-worth buyers do not have to compromise any aspect of the lifestyle they have come to enjoy. Below are a few of the new upscale developments we are most excited to introduce to our clients this year in communities around the Lake Tahoe Basin.
As local agents and passionate Lake Tahoe residents, we look forward to the growth of our local real estate market with the increased inventory, as well as the economic boost it will bring to our communities. The regional investment by renowned hoteliers like Waldorf Astoria indicates a strong confidence in the continued popularity of the Lake Tahoe region, and its staying power as a destination of choice amongst the rich and famous.
If you are interested in learning more about homeownership opportunities in any of these fantastic communities, please give us a call at (530) 581-1400.
North Shore
Nine 47 Tahoe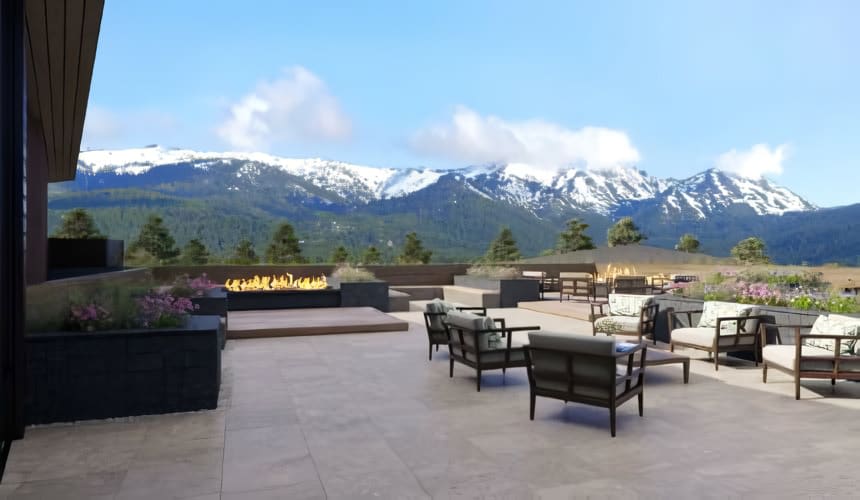 Development of Nine 47 Lake Tahoe is scheduled to break ground in Spring 2023 in the highly coveted enclave of Incline Village, Nevada. Historically home to some of North Lake Tahoe's most exclusive residences, Incline Village offers unique amenities for residents, including three private beaches, a boat ramp, an award-winning golf course, and a community-owned ski resort. Not to mention the substantial tax benefits that come with establishing a Nevada Residency; residents do not pay state personal income, business income, or inheritance tax.
Nine 47 Tahoe will consist of 40 mountain modern luxury condominiums, starting at $2.5M per unit. Residences will feature direct-access elevators, reserved garage parking, stunning courtyards, and a rooftop deck. Residences include two, three, and four bedrooms ranging from 1,525 to 4,171 square feet with attractive furniture packages for the ultimate turnkey luxury home.
Waldorf Astoria Lake Tahoe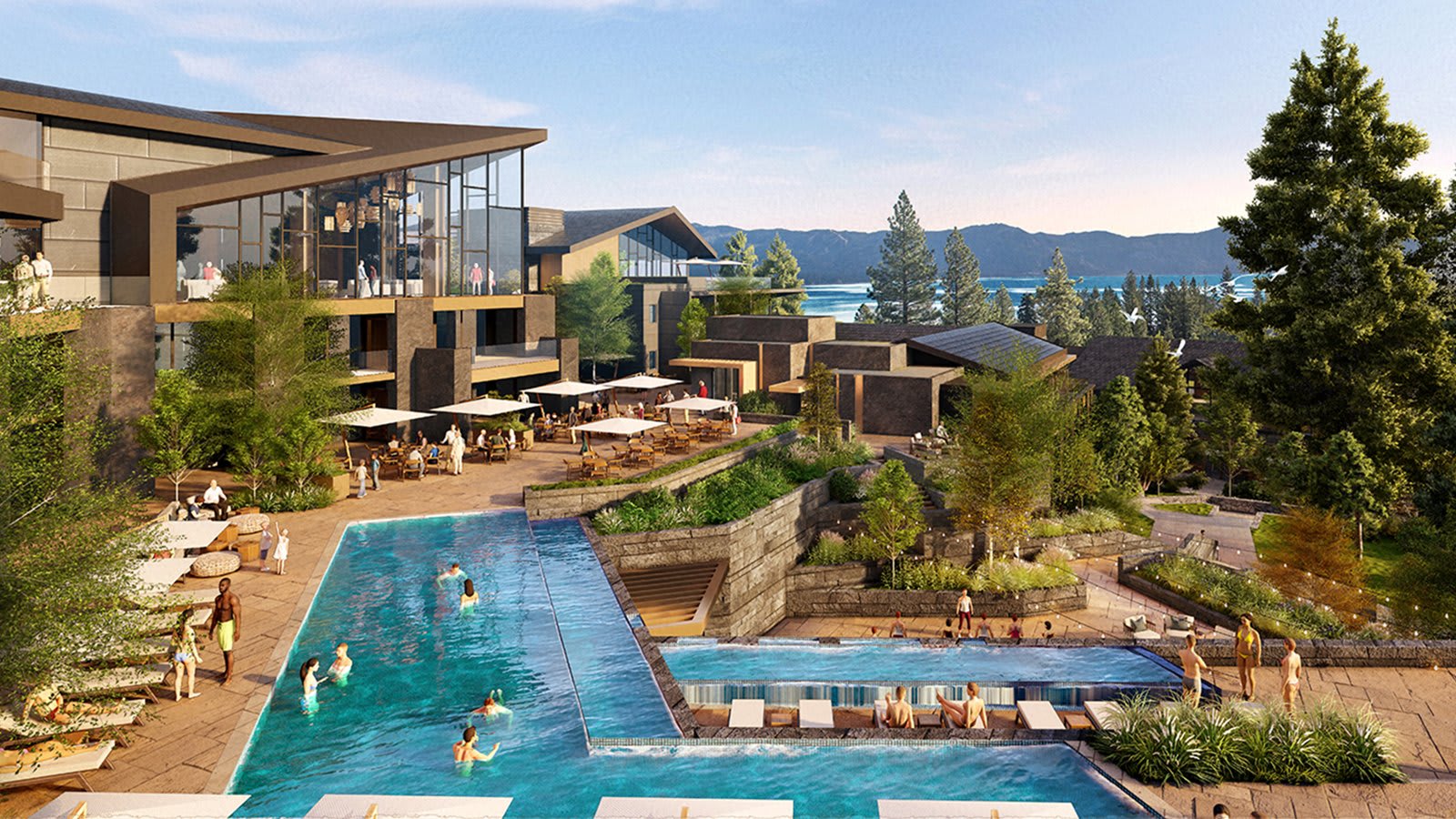 The Waldorf Astoria brand has long been associated with opulence and world-class accommodations. Breaking ground in early 2023, Waldorf Astoria Lake Tahoe Resort and Residences at Incline Village/Crystal Bay will offer residents an incredible new option for enjoying the beauty of Lake Tahoe in true luxury.
Plans for a 15-acre resort set in the heart of the Sierra Nevada will offer guests and residents incredible views of Crystal Bay, access to a ski-in/ski-out mountain club in Northstar Village, and a 3-acre lakeside beach club. The mixed-use development will introduce 76 guest rooms and 61 best-in-class Waldorf Astoria branded residences. Construction is scheduled to be completed by 2027. Managed by Hilton, Waldorf Astoria Lake Tahoe will mark the brand's first property in the Lake Tahoe region.
The new development will replace the former Tahoe Biltmore Hotel & Casino. Located along SR-28 since 1946, the Biltmore permanently closed in Spring 2022. The Revitalize Tahoe Biltmore project, spearheaded by EKN Development, will focus on creating an eco-conscious luxury resort and community space that will breathe new life into Crystal Bay. Asbestos abatement for the Tahoe Biltmore will be completed during the summer of 2023, followed by the demolition of the property's cottages, scheduled to start shortly after. Demolishing of the Tahoe Biltmore Casino and Hotel building will begin upon abatement completion, with demolition expected to be completed by the end of 2023 in preparation for the 2024 construction season.
West Shore
Tahoe City Lodge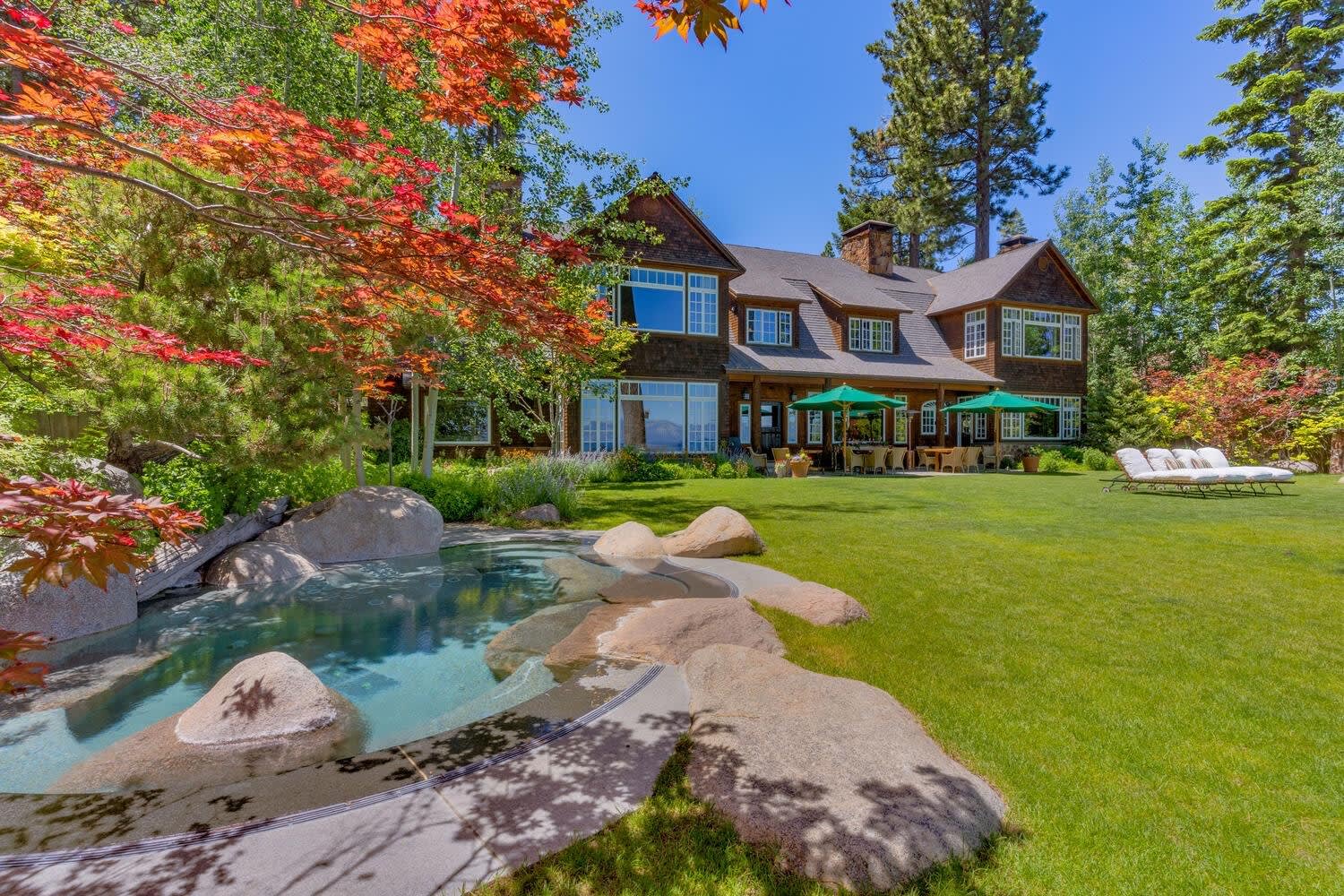 Visitors to Tahoe City will soon notice the start of construction on the town's first new luxury housing development in 50 years. Tahoe City Lodge is scheduled to break ground in Spring 2023, with estimated completion in Winter 2024/2025.
This new luxury development will consist of 65 fully furnished luxury resort condominiums, ready for a spur-of-the-moment vacation, or as a short-term rental investment. Beautiful mountain modern architecture and furnishings combined with an abundance of amenities, including a 24-hour front desk service, restaurant and rooftop bar, concierge, and on-site property management. One, two, and three-bedroom floor plans will be available, starting at $600K – $2M+.
Contact us to learn about how to put down a full refundable deposit on one of these luxury units.
East Shore
Clear Creek Tahoe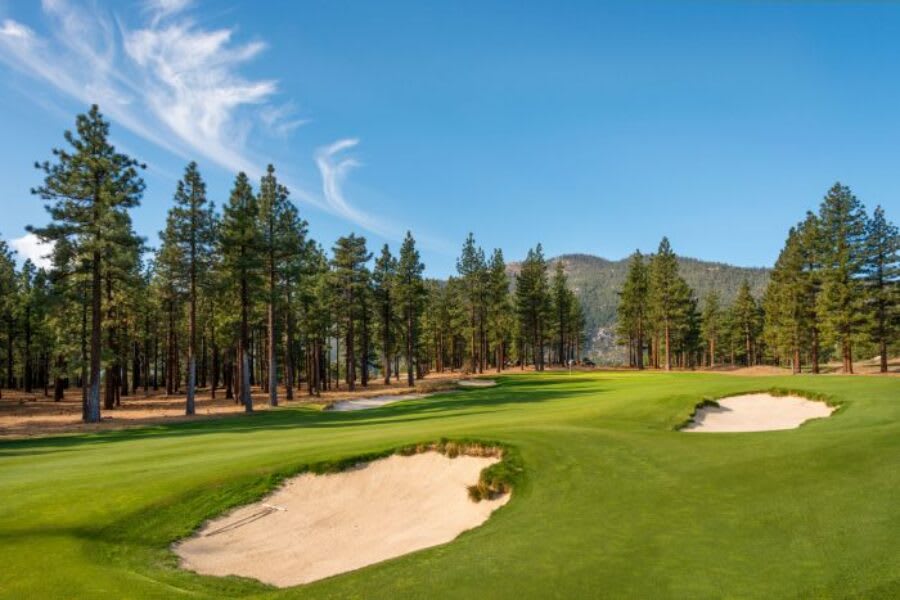 Clear Creek Tahoe is idyllically tucked into the foothills of the Carson Range, a short drive from both the Nevada state capital, and the shores of Lake Tahoe. Less than an hour's drive from major ski resorts to the north and south, Clear Creek offers prospective residents an unparalleled quality of living.
The 2,136-acre community is surrounded by a national forest and consists of more than 200 homesites, as well as stunning mountain modern homes for sale. Luxury amenities include a Clubhouse and fine dining restaurant, a Coore & Crenshaw golf course, lakeside access at the Twin Pines Lake & Ski House in South Lake Tahoe, and limitless family fun at Summit Camp. Clear Creek Tahoe is an incredible place to enjoy the serenity of the Carson Range, and pursue your passion for Lake Tahoe living – all with the tax benefits of Nevada residency!
South Lake Tahoe
Tahoe Beach Club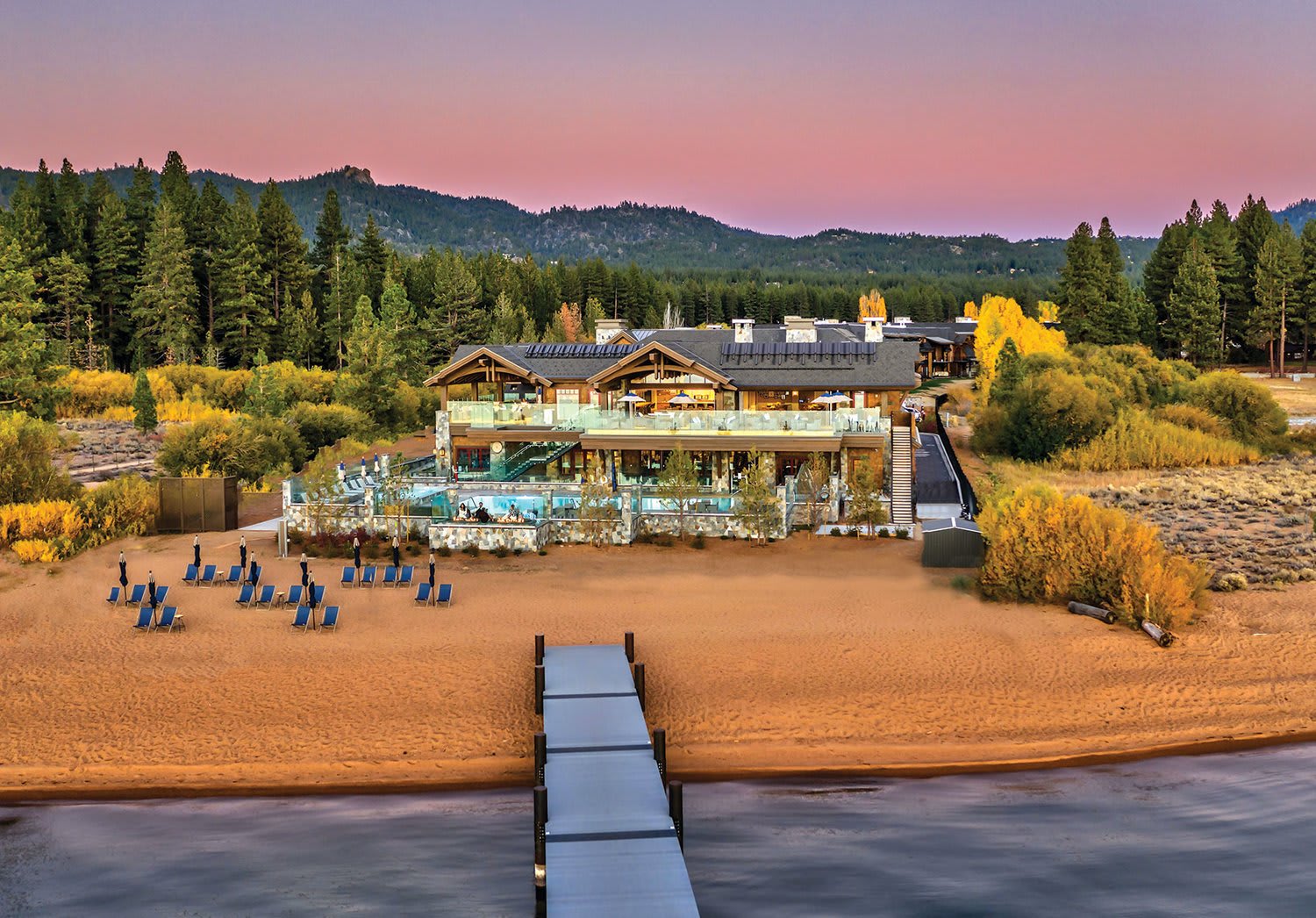 One of the East Shore's most exciting new luxury living developments is quickly selling out! Located in Stateline, Nevada, Tahoe Beach Club is an ideal location to experience the luxury lifestyle in Lake Tahoe.
Currently in the final phase of construction, the following floor plans are available:
Two-story loft and single-story residences

2, 3, and 4 bedroom floor plan options ranging from 1,256 to 2,850 square feet

Pre-construction pricing from $2.3M+
The on-site Tahoe Beach Club Residential Services can assist with housekeeping, provisioning, on-site contractor services, mail collection, and dry cleaning delivery. Heavenly Ski Resort is just a couple of miles down the road, as well as many of South Lake Tahoe's most popular casinos, restaurants, and entertainment venues.
As many prospective Lake Tahoe homeowners are aware, there are substantial tax benefits to establishing Nevada residency. There is no state personal income, business income, or inheritance tax, and Douglas County has the lowest real estate tax of any county in Nevada.
Contact us

to learn about life at Tahoe Beach Club, or to learn about any move-in ready re-sales on the market.
At Team Blair Tahoe, we are local experts delivering a modern real estate experience. If you are interested in learning more about homeownership opportunities in any of these fantastic communities, please give us a call at (530)581-1400 or send us an email at [email protected].